Congress Expo 2014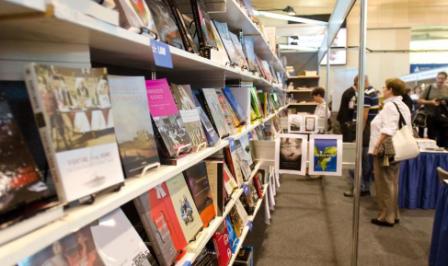 Visit the Congress Expo to discover a wide variety of high-quality, Canadian scholarly literature and connect with research and community partners. In addition to 50+ scholarly publishers and exhibitors, Expo also hosts dynamic programming such as book launches, book signings, career presentations, and wine and cheese receptions.
The Expo will be located in the Congress Centre (Walker Complex) with the Congress Registration Desk and the Information Office.
The Expo and all programming taking place there are open to the public free of charge.
If you are interested in exhibiting at Congress Expo 2014, click here.
Hours
Saturday, May 24, 9:00 to 17:00
Sunday, May 25, 10:00 to 19:00
Monday, May 26, 10:00 to 19:00
Tuesday, May 27, 9:00 to 17:00
Wednesday, May 28, 10:00 to 19:00
Thursday, May 29, 10:00 to 19:00
Friday, May 30, 9:00 to 14:00
Exhibitors