FEATURE EVENT
Congress Event
The borders between life and death: Stories of the supernatural and uncanny among Canada's Great War soldiers (Tim Cook)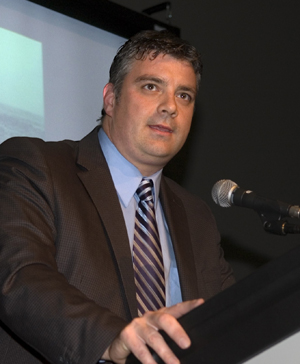 Death-dealing weapons ruled No Man's Land and the trenches on the Western Front during the Great War.  This borderland space created a dislocated environment for the soldiers who fought at the front and it spawned stories of ghosts and haunting.  Within this space, some Canadian soldiers also embraced the magical, the uncanny, and the supernatural to make meaning of their war experiences and to cope with the stress of combat.  Tim Cook's Big Thinking lecture will explore how these "grave beliefs" redefine and reconfigure the cultural history of Canada's soldiers during the Great War.
Tim Cook is the First World War historian at the Canadian War Museum, an Adjunct Research Professor at Carleton University, and a former director for Canada's History Society.  He has published six books, including the two-volume history of Canadians fighting in the Great War, At the Sharp End, which won the 2007 J.W. Dafoe Prize and 2008 Ottawa Book Award, and Shock Troops, which won the 2009 Charles Taylor Prize for Literary Non-Fiction.  The Madman and the Butcher: The Sensational Wars of Sam Hughes and General Arthur Currie, was a finalist for several writing awards, including the Shaunessy-Cohen prize for political writing, the J.W Dafoe Prize, and the Ottawa Book Award.  His most recent book, Warlords: Borden, Mackenzie King and the Canada's World Wars, was a finalist for the 2013 Charles Taylor prize.  In 2012, he was awarded a Queen's Diamond Jubilee medal for his contributions to Canadian history and, in 2013 he was awarded the Pierre Berton medal.  He lives in Ottawa and is a frequent commentator in the media.
See here for additional information about Tim Cook, compiled by Brock University Library.
Breakfast is served.
In English. Simultaneous interpretation available via cell phone.
The video of the Big Thinking lecture is now available below:
Big Thinking supporting sponsors:

Big Thinking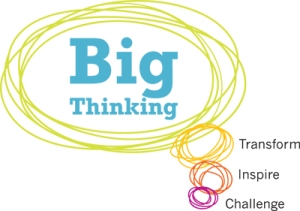 The Big Thinking lecture series is held throughout Congress and is open to all attendees and members of the public. This series brings together leading scholars and public figures who can present forward-thinking research, ideas and solutions to the critical questions and issues of our time. The 2014 Big Thinking lecture series is organized by the Federation for the Humanities and Social Sciences and Brock University.